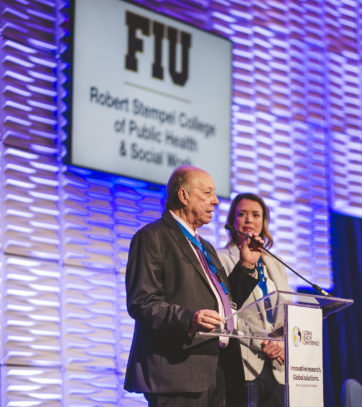 This year, global health has come to the forefront with the COVID-19 pandemic impacting lives around the world.
At the Global Health Consortium at Florida International University's Robert Stempel College of Public Health & Social Work, our goal is to provide a platform to evaluate and propose policies and solutions that ameliorate the world's most urgent public health concerns. This year, we have seen how a quickly a virus can spread and how it can affect society and the economy.
We know we must do better and the Global Health Conference of the Americas aims to ensure that top experts from throughout the world have the opportunity to work together to find solutions and determine recommendations to implement those solutions that will work to make communities healthier and safer.
During the conference, we will discuss issues related to immunizations, non-communicable diseases and diabetes, arboviruses, asthma as a priority in public health, climate change and health, among other topics of great interest. We will include among the speakers, representatives from the Pan American Health Organization, World Health Organization, and Centers for Disease Control and Prevention as well as researchers, university experts, and health leaders from throughout the world.
Join the conference and our community as we go virtual for the first time.